Volkswagen Maintenance & Repair in North Tampa
Schedule Service at Volkswagen of North Tampa VW Service Center
Volkswagen Services | Auto Repair Tampa, FL
Why Choose the Volkswagen of North Tampa Service Center?

We maintain comprehensive vehicle history

Genuine parts designed specifically for your vehicle

Competitive pricing

Loaner vehicles available

Oil & Filter Change

Brake Repair & Service

Battery Replacement

4-Wheel Alignment

BMW Tire Replacement

Cabin & Engine Filter

A/C Service

Coolant Flush

Check Engine Light

Pickup & Delivery

Maintenance Schedule

Recall Information
State-of-the-Art Volkswagen Service Center in North Tampa, Tampa, FL
Volkswagen of North Tampa welcomes you to our Volkswagen service center in Tampa, FL. Our state-of-the-art facility is equipped with the latest in automotive service technology to serve you best, and is here for you whether you need oil and filter changes, transmission flushes, tire rotations and alignment, battery checks, or complete vehicle diagnostics.
Please feel free to contact our service center online or visit Volkswagen of North Tampa, Tampa, FL, for your Volkswagen maintenance!
Premium Auto Care
The best way to keep your Volkswagen or other cars running smoothly is to find a service center in Tampa, FL, that you can trust. At the Volkswagen of North Tampa service center, we employ highly trained and certified technicians who know what is best for your car and will use their know-how to make sure your vehicle is repaired quickly.
Our mechanics have several years of experience in Volkswagen auto repair, so you can rest assured they have what it takes to quickly and accurately diagnose any issues with your car, get to work, and have your vehicle as good within the shortest time possible.
Genuine Parts & Accessories
Beyond treating your vehicle with utmost care and professionalism, we ensure to always use genuine parts designed specifically for your model to complete your replacement job.
If you're more into DIY auto projects, you can always purchase the replacement parts you need from our parts center, where you'll find everything you need for a VW component replacement. We offer genuine brake pads, oil filters, drive belts, alternators, and more.
In addition, we stock various accessories designed to help enhance the look, feel, performance, and capability of your car, including illuminated door sills, mudflaps, carpet floor mats, tow hitches, etc.
Besides, buying from us means an opportunity to be attended to by friendly, honest, and knowledgeable staff willing to help you out with any questions or concerns you may have.
VW Collision Center in North Tampa, Tampa, FL
If your VW vehicle has been involved in an accident and you want it returned to its pre-accident condition as soon as possible, you can't go wrong with Volkswagen of North Tampa.
At Volkswagen of North Tampa, we strive to give customers in Tampa the peace of mind they deserve by providing them with top-quality service and factory-authorized parts. Need collision repair in Tampa, FL? Our expert team of factory-trained technicians has all it takes to give your vehicle the care and attention it deserves!
Why Choose Volkswagen of North Tampa?
When you need routine car service in North Tampa, there's no better place to visit than Volkswagen of North Tampa. Our technicians have several years of auto repair experience. They can handle a long list of car repair and maintenance tasks, including oil changes, battery checks, emission service, fluid replacements, battery replacements, windshield wiper replacements, filter changes, transmission flushes, and brake pads replacements.
We also offer headlight replacements, tire rotation and balances, tire alignments, and full vehicle diagnostics. In addition, our parts center stocks factory-certified, genuine parts that will fit your car exactly. So, whether you require an oil filter or battery replacement, you can rest assured you'll find a component designed specifically for your Volkswagen vehicle(s).
What's more, we are an authorized warranty repair facility offering competitive pricing. Not to mention, our extensive new and used car inventory, finance department, service center, and parts store are all here under one roof, making your experience as convenient as possible. Beyond just auto repair and parts, you can be confident you'll find everything you need without needing to look elsewhere.
Volkswagen of North Tampa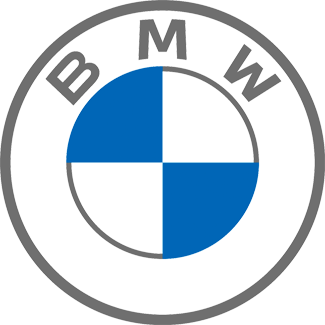 11337 North Florida Avenue
• Tampa, FL 33612
813-733-6349
Service Hours
Monday 8:30 AM – 8:00 PM Tuesday 8:30 AM – 8:00 PM Wednesday 8:30 AM – 8:00 PM Thursday 8:30 AM – 8:00 PM Friday 8:30 AM – 8:00 PM Saturday 9:00 AM – 6:00 PM Sunday Closed